Geological overview
Tank Quarry is one of largest quarries that can be found on the Malvern Hills.  Located on the north-eastern side of North Hill, the quarry faces reach approximately 100m in height and are 80m wide at the base.
The geology of Tank Quarry dates to the Precambrian, approximately 680 million years ago, which means that these rocks are some of the oldest exposed in England. The clear quarry face enables amateurs and experts to study the complex nature of the igneous and metamorphic geology on display.
The quarry itself is not accessible however the rest of this large site has many accessible rock faces, a geology trail, interpretation boards, picnic area, wonderful view across the Worcester plain and a carpark.
Tank Quarry is a Community Conservation Champions site.  The 'Champions' are a loosely knit group of volunteers who are actively involved in the maintenance and public promotion of 19 geological sites spread across the counties of Herefordshire and Worcestershire. They are engaged in a wide range of activities which vary according to the nature of the site.
Location
Malvern, Worcestershire; Grid Reference: SO 7689 4707
Access
There is no access to the main quarry faces. The rest of the site however has open access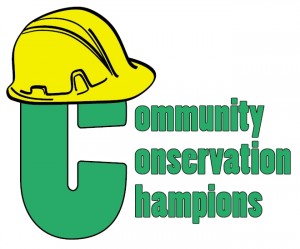 Geological Age
Precambrian – Malverns Complex

Rock Types
Igneous – granite, diorite
Features
Pegmatite
Quartz vein
Barytes
Area structural geology setting
Intrusion
Shear zone
Local and regional geological history
Interpretation
Interpretation board
On-site geology cairns with rock specimens
Malvern Community Champions trail and guide
'Explore' Malvern Hills 1 guide
Section 10 of the Geopark Way trail
Tank Quarry trail leaflet