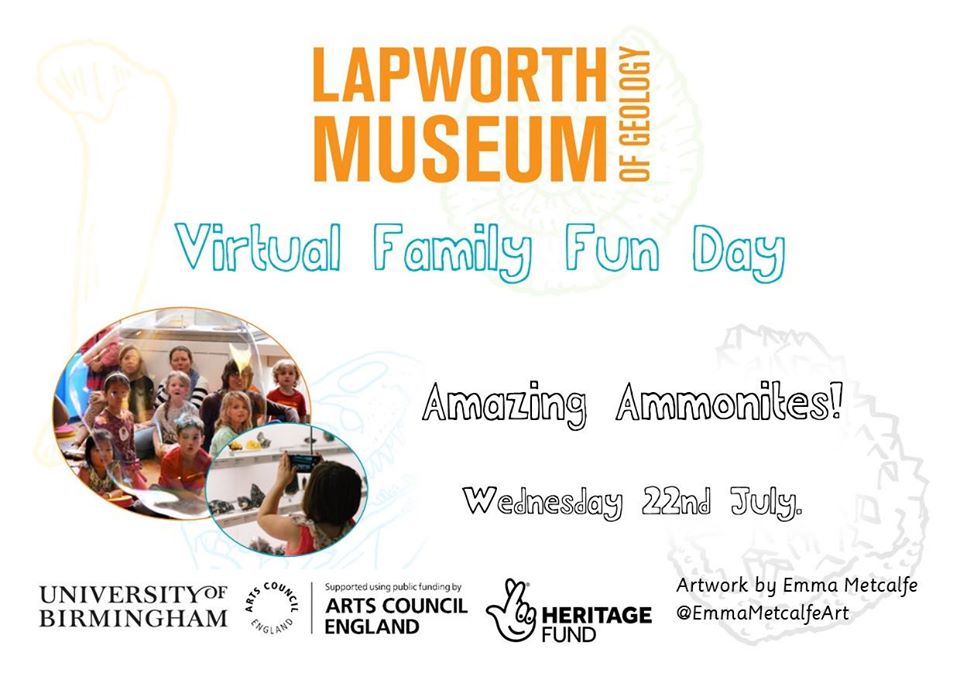 Join Lapworth Museum of Geology on their facebook page to explore our weird and wonderful world every Wednesday! Each week they will be sharing a short video about a fantastic creature or our incredible planet as well as a craft activity and colouring sheet. All videos and activities will be uploaded to the event page, so stay tuned.
Join Lizzy, their Learning and Community Engagement Officer for the first session as she explores the amazing ammonite, from how they lived to where they got their name!
Please note: The Lapworth Museum of Geology remains closed to the public during the Summer holidays.