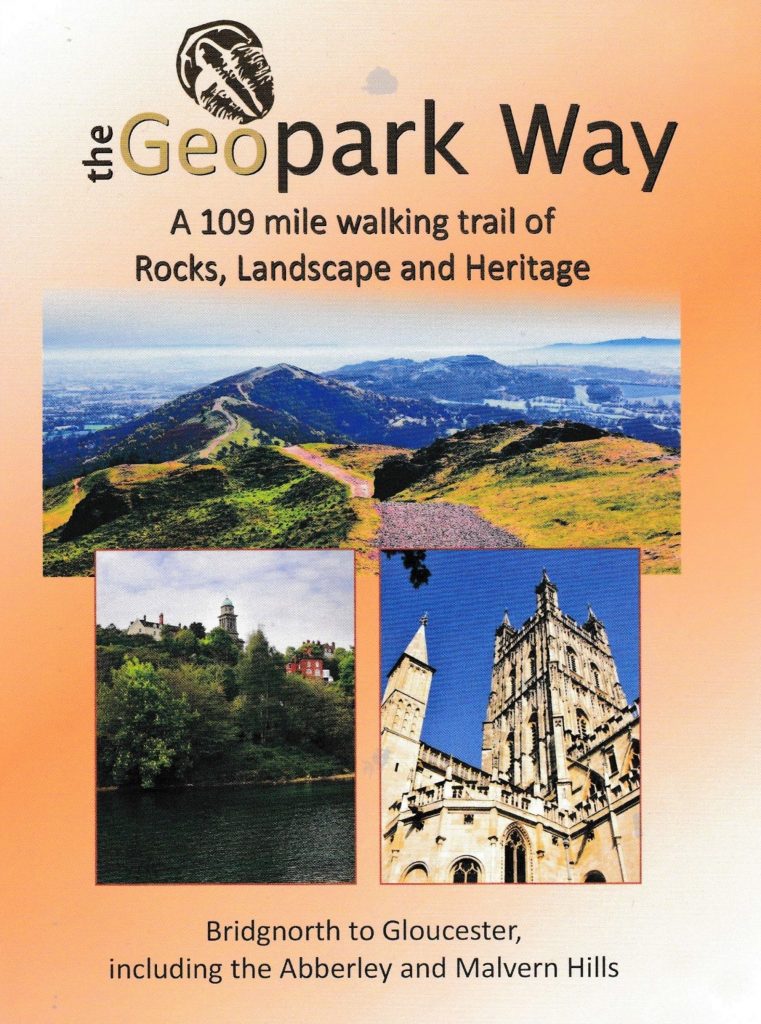 The rocks along the Geopark Way tell amazing stories of continental collision, of tropical seas, hot deserts, equatorial swamps and coastal lagoons and of vast ice sheets and polar deserts. But just as interesting are the building stones of churches, bridges, town halls, cottages and even a cathedral. These stories can be followed in the guidebook, across different parts of the four counties that make up the Geopark and they deliver a totally new perspective on long distance walking.
The Geopark Way trail guide conveniently splits the Geopark Way trail into 17 comfortable day walks. Each of these 17 sections describes and interprets the geological sites found along the trail. The geology is peppered with interesting facts about the area, along with comprehensive route directions. Each trail section within the guide is headed by a map detailing the route and sites of interest.
The geology and landscape encountered on the Geopark Way is described in a manner suitable for people with no previous knowledge of Earth Science. For those with an understanding of the subject, the Geopark Way is a great opportunity to further their discovery of the geological evolution of the Abberley and Malvern Hills Geopark (well, 109 miles of it at least!).
Geology is best understood and appreciated from outside of four walls. All the same the there are a number of fundamental principles to get your heads around to fully appreciate the wonder of what you see along the trail, for example: geological time (we're talking millions of years here). Such fundamental concepts are covered in the trail guides introduction. The guide also makes use of diagrams, annotated photos and line drawing to explain what is being seen. A concise glossary covers all terms used within the guide.
The guide includes a map of the Geopark and costs £15.
The guide is available direct from the publishers, Herefordshire and Worcestershire Earth Heritage Trust:
Tel: 01905 855184 or order online.
The Geopark Way trail guide is also available to purchase at numerous locations in the Geopark including the Malvern Hills GeoCentre, Cob House, Tourist Information Centres, bookshops and museums. It is listed by Book Data and may be ordered through any high street bookseller. ISBN: 978-0-9558390-7-8
The Geopark Way is also included on OS Digital mapping.