Geological overview
The Holding Pens is a small quarry located adjacent to the Severn Valley Railway viaduct. Slightly set back from the road, it is approximately 10m in depth, 10m high and 6m wide.
The geology of The Holding Pens dates to the Permian period, approximately 295 million years ago. The exposure and the building stone of the viaduct that forms the southern margin of the site, are comprised solely of the Bridgnorth Sandstone Formation, a series of sandstones deposited in a desert environment.
The Holding Pens is a Community Conservation Champions site.  The 'Champions' are a loosely knit group of volunteers who are actively involved in the maintenance and public promotion of 19 geological sites spread across the counties of Herefordshire and Worcestershire. They are engaged in a wide range of activities which vary according to the nature of the site.
Location
Bewdley, Worcestershire Grid Reference: SO 7905 7545
Access
Permission required to access the quarry. Please contact the Community Conservation Champions. The quarry can however be viewed from the roadside.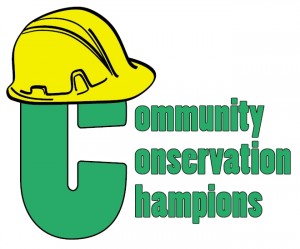 Geological Age
Permian – Bridgnorth Sandstone
Rock Types
Sedimentary – Sandstone
Features
Sedimentary structures
Interpretation
Interpretation board on site
'Bewdley Champions' booklet available from Bewdley Tourist Information Centre
Informal guided visits to the sites can be arranged. Please contact the Community Conservation Champions.