Geological overview
Whitman's Hill quarry is a large disused quarry to the North of the Malvern Hills, leased by Herefordshire and Worcestershire Earth Heritage Trust. The geology of Whitman's Hill Quarry dates to the Silurian period of time, approximately 428 million years ago. The rock types include limestones, siltstones and volcanic ash layers known as bentonites. The interesting rock formations and the abundance of fossils – mainly corals, brachiopods, trilobites, crinoids, algae and bryozoans makes the site popular with geologists, amateurs, children and adults. An accessible fossil collecting area has been created at the quarry, as well as leaflets for visitors, outlining the geology and wildlife of the site and its quarrying history.
Whitman's Hill Quarry is a Community Conservation Champions site.  The 'Champions' are a loosely knit group of volunteers who are actively involved in the maintenance and public promotion of 19 geological sites spread across the counties of Herefordshire and Worcestershire. They are engaged in a wide range of activities which vary according to the nature of the site.Location
Storridge, Herefordshire
Access
The site is on private land. To arrange a visit please contact the Herefordshire and Worcestershire Earth Heritage Trust.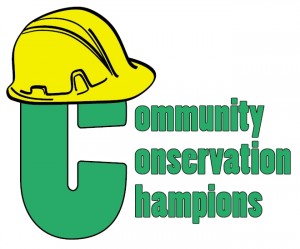 Geological Age
Silurian – Much Wenlock Limestone Formation; Coalbrookdale Formation

Rock Types
Sedimentary – Limestone, shale, siltstone, mudstone, volcanic ash (bentonite)
Features
Sedimentary structures
Folding
Bioherm
Fossils
Stratigraphic sequencing
Interpretation
Geology, history and wildlife leaflets
Guided & educational visits
School visits
Whitman's Hill Geodiveristy website – educational material, fossil gallery, virtual tour and 3D terrain model