We had great fun on Wednesday with our Nature's Art Attack session. During the sessions the children collected lots of leaves, grass twigs and other natural items from around the park. We had a great time mashing, squashing and bashing everything we found to make some paint to colouring a lovely landscape.
A big thank you to Georgia Jacobs joined us to help the children make cards using cut out leaves, ink stamps and more. The children had a great time!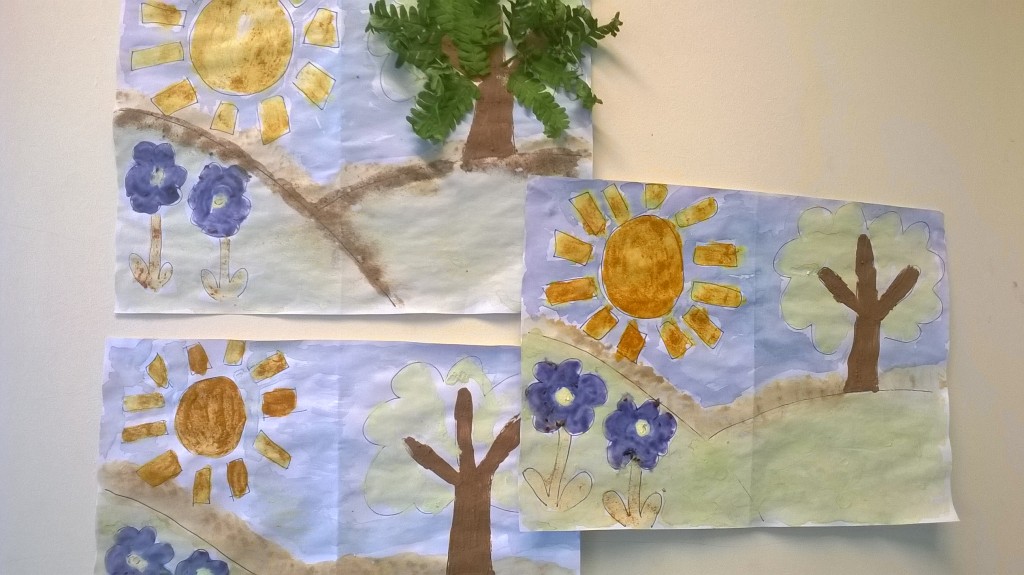 We have events every Wednesday and Friday of the school holidays. Geologists in the Geopark will be with us on Mon 8th August & Thurs 25th August for a Rock and Fossil Hunt. It's going to be a fun summer!