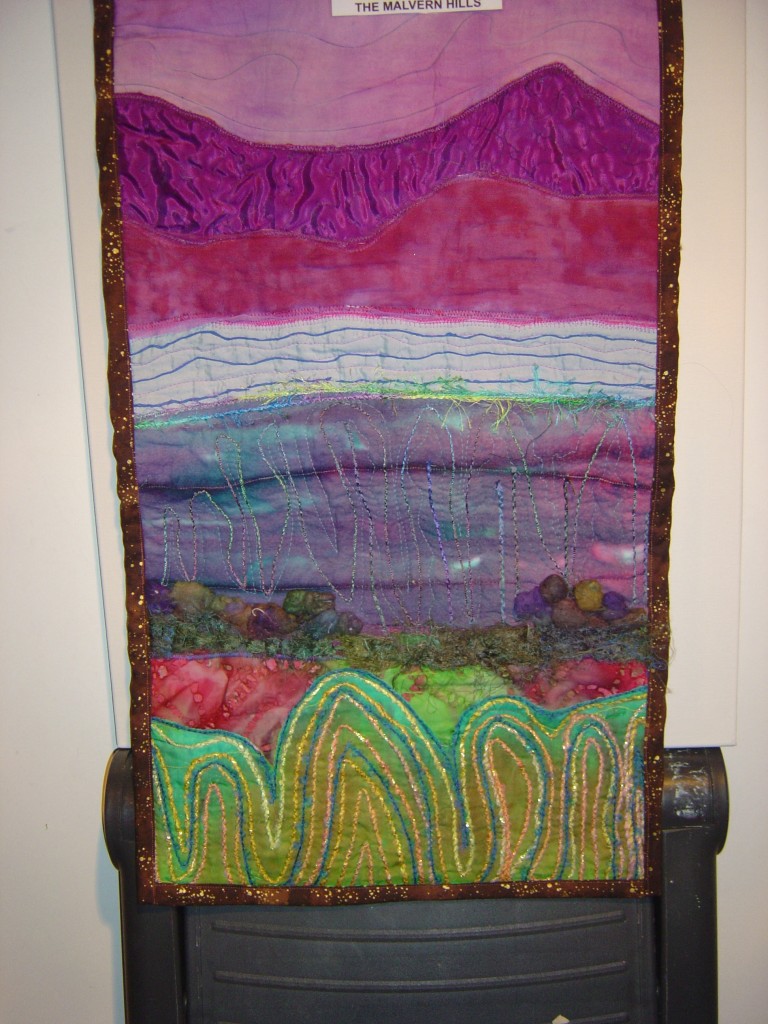 As part of this year's GeoFest artist Georgia Jacobs is running a number of events based around creating textiles inspired by geology and the landscape. Recently she was at Severn Valley Country Park and a number of people had a go at a workshop and thoroughly enjoyed it.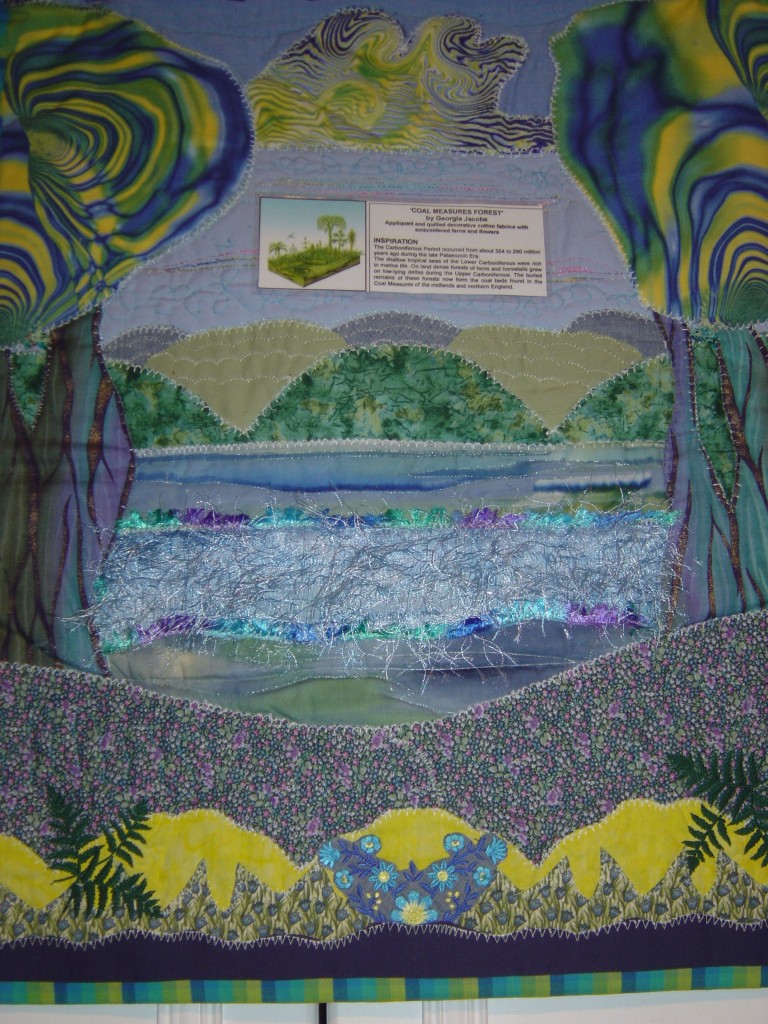 You can see more of her textiles at Bewdley Museum as part of an exhibition from Saturday 22 July through to Sunday 24 September and entry is free. As part of the launch she will doing demonstration on Sunday 23 July from 12-3pm.
Saturday 29th July she'll be running an Experimenting with Textile Art Family Crafts Day at Malvern Hills GeoCentre
Thursday 24th August she'll be running the event at Cob House, Wichenford. Please visit the website www.cobhouse.org for more
information on this and call 01886 888 517 to book into the sessions so that we can secure you a place on this very popular event.