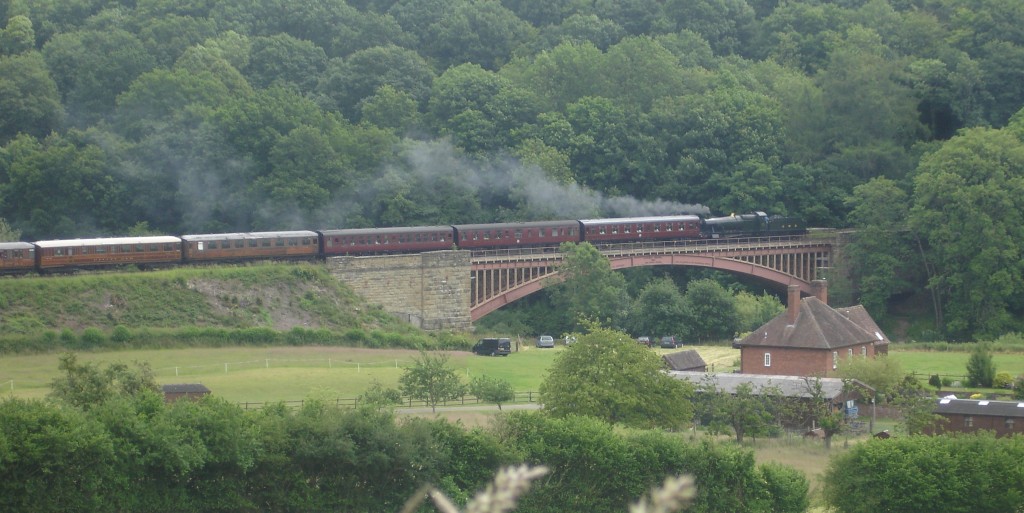 Grand openings, great offers, creative workshops and the return of an old friend – the Severn Valley Railway is building up to an exciting and fun-packed February half-term.
After six weeks of maintenance and hard work behind the scenes, during which time teams at the railway re-laid track, replaced sleepers, reinforced one of its viaducts, painted a 'Pannier Tank' locomotive and cleaned its stations, the SVR will be back with a bang this half-term.
The Railway's fleet of locomotives will be back in action taking passengers for exciting journeys through the stunning Severn Valley every day from February 16th-24th.
This year, the SVR is rolling back the price of its Family Freedom of the Line ticket, meaning up to two adults and up to four children can enjoy unlimited travel along the line during the day, plus free entry to the Engine House Visitor Centre, with free access to a range of fun, half-term activities – all for a reduced price of £49.
Creative kids can join LEGO® Master Builder Bricks McGee for fun-filled workshops throughout the day at The Engine House on February 23rd and 24th. There'll be a chance to Create Local Landmarks at 11am and 2.45pm, Beautiful Gardens at 12.15pm and 4pm and be a Town Planner and build your own metropolis at 1.30pm. Workshops last approximately an hour and are suitable for ages five and over. Places are free with a Freedom of the Line ticket and are available on a first come, first served basis.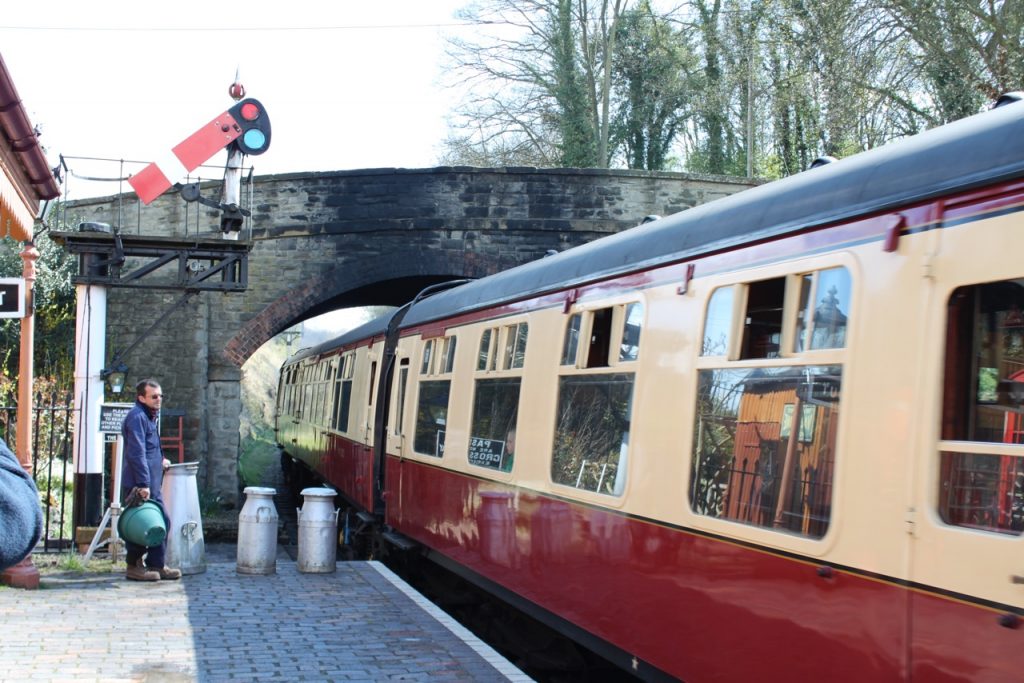 On display at Kidderminster Station throughout half-term will be the engine that collided with a camel – 8F No. 48773. Visitors can even climb aboard the footplate with Volunteers from The Stanier 8F Locomotive Society to find out all about this fascinating engine with a very colourful history.
This half-term will be extra-special for the SVR, with the grand opening of its brand new, much-anticipated refreshment room at Bridgnorth along with a larger, improved overflow carpark. The brand new building, constructed in the style of a Great Western Railway building c1900, is part of an extensive development plan to transform Bridgnorth Station and was funded by the year-long, hugely successful 2016 Share Offer, which smashed its £2.5 million target back in November 2017.
Another exciting arrival on the Railway this half-term comes in the shape of British Railways Standard 4 locomotive No. 75069. Having not steamed in more than 24 years, this special engine has undergone the most extensive re-build ever
carried out on the SVR and, after a series of successful test runs on the Railway, will pull its first train in more than two decades on Saturday 16th February.
Hauling the 10.30am service from Bridgnorth to Kidderminster, the sparkling black locomotive is sure to be an amazing sight. It will also be in service on February 17th, 23rd & 24th. See www.svr.co.uk for more information.
Those who've ever dreamed of driving a steam train can make this a reality on the morning Introductory Footplate Experience on Saturday 23rd February. Includes chance to drive and fire for 8 miles, bring along four family members or friends to travel in the train and receive a Family 'Freedom of the Line' ticket to spend the rest of the day on the railway. This Experience must be pre-booked.
Lewis Maddox, the SVR's events co-ordinator, said: "We really are pulling out all the stops this half-term, with so much to do and see for all ages. Our LEGO®-inspired workshops should be a real hit with kids and adults alike, and we'll have lots of fun activities going on throughout the week, with the chance to enjoy a great-value day out thanks to our new, reduced family Freedom of the Line fare.
"We're extremely proud of our new Refreshment Room, which provides a fantastic place for visitors to sit back, relax and re-fuel while our trains steam by, and we are delighted to see the return to the rails of 75069, which has been the subject of so much hard work from so many volunteers. We're sure our visitors will love to see it in action once again." For more information or to book railway tickets, see www.svr.co.uk or call 01562 757900. For more news and events, see the Severn Valley Railway Official Site or Families pages on Facebook.