Severn Valley Country park is a great place to visit. It is open, so a great place to go to get out an about in the great outdoors. There a currently a few changes due to the health guidelines.
The park and play areas are open, and the kiosk will be open Wednesday to Sunday 10am-4pm.
At Alveley, the toilets are open daily, 10am-4pm. We request that visitors wear a face mask when in the toilet block. Staff will continue to deep clean and regularly check the toilet block daily
The car park will remain open. (The main car park from 10am-4.30pm and the out-of hours car park at other times). The ticket machine is accepting card (chip and pin & contactless) and cash. Charging hours are 10am-4pm.
-the visitor centre remains closed and the toilets at Highley remain closed.
Please stay safe everyone.
Further information:
The toilets will be deep cleaned daily and will be checked regularly. They have also set up queue markers so that people can wait safely. They are advising visitors to wear a face mask when they are in the toilet block.
The play areas are OPEN daily. They are cleaning them daily and strongly advise visitors to follow the guidelines when using them. Guidelines are displayed by the equipment. Thank you.
They look forward to seeing you at the park soon!
Please observe social distancing guidelines and keep 2 metres away from anyone not from your household, and so not visit if you or a member of your household has symptoms of COVID-19.
DO NOT have BBQ's as the increased fire risk could put the emergency services under unnecessary added pressure.
When visiting, we urge you to adhere to government social distancing guidelines so we can beat this virus.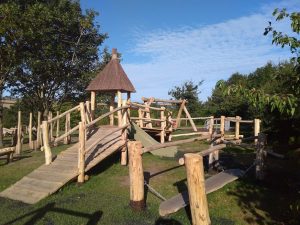 Ten good reasons to visit Severn Valley Country Park:
1. We provide regular activities for kids, led by one of our team, as well as a safe, fun play ground for the kids to let off steam.
2. You can explore the park on one of our self-led walks, cycle paths, or enjoy a horse ride on our surfaced paths and public bridleways.  Explore the wider Severn Valley on one of our guided walks.
3. We have a great environment for educational activities for kids including a purpose built classroom.
4. Our purpose built easy access trail is designed especially for wheelchairs and pushchairs.
5. Soak up the wonderful views from the comfort of the visitor centre and enjoy a drink and a snack in the Severn Valley Country Park cafe.
6. We have lots of family picnic benches scattered throughout the park
7. Our spring-fed pond has a pond dipping platform that enables children to get close to the water's edge in safety while enjoying the wonder of investigating the species that live there.
8.  A wonderful rural setting along one of the most beautiful stretches of the River Severn, that is easily accessible from Bridgnorth, Shropshire and Kidderminster, Worcestershire.
9. We are built around an old colliery site and have a fantastic industrial history to explore and a great mix of habitats from reclaimed land to semi-natural ancient woodland.
10. Ample car parking including spaces for motor cycles, coaches and Blue Badge Holders.