Worcester Cathedral is a highlight for anyone visiting Worcester. It is one of England's loveliest cathedrals. It stands majestically overlooking the River Severn, close to the city centre. It has been a place of prayer and worship for fourteen centuries.  The Cathedral's attractions include King John's tomb, Prince Arthur's Chantry, St Wulfstan's Norman Crypt, medieval cloisters, magnificent Victorian stained glass and examples of every period of early English architecture from 11th to late 14th Century.
Whether to view the incredible architecture, take part in one of their events, see of their regular exhibitions, or come to one of the services, it is well worth a visit.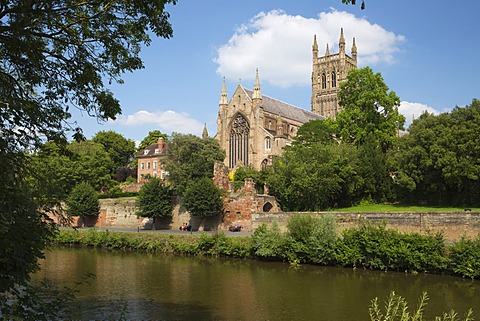 Latest updates for your visit to Worcester Cathedral
Open for Visiting.
For opening times click here.
For tour times click here.
The tower is closed at this time, and other areas of the Cathedral may be restricted. You can find more details on planned closures here.
Track and Trace System
In accordance with government and Church of England advice, all worshippers and visitors are strongly encouraged to use the 'track and trace' system in operation at the Cathedral. This takes two forms:
Your safety
Your safety and that of our staff is of paramount importance to us. 
visitors are asked to wear a face covering inside the Cathedral and use the Track and Trace facilities provided.
Social distancing signs and measures are in place to help make the Cathedral COVID secure.
There are hand sanitisers available at the entrance, exit and in key locations.
A strict cleaning regime happens daily and is ongoing through the day.
There are socially-distanced seats and standing areas within the Nave.
The Cathedral has been awarded a Visit England 'We're Good to Go' award.
There are a number of events and exhibitions coming soon.
The Leaves of the Trees is an art installation which is a reflective memorial. During August 5,000 steel 'Hope' leaves  will be a memorial to the effects of the pandemic.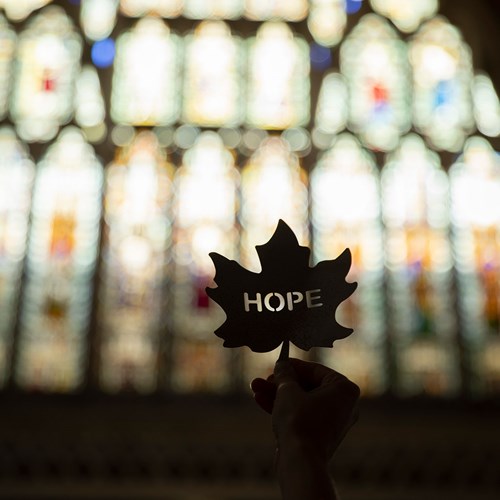 There are also a number of summer activities for families.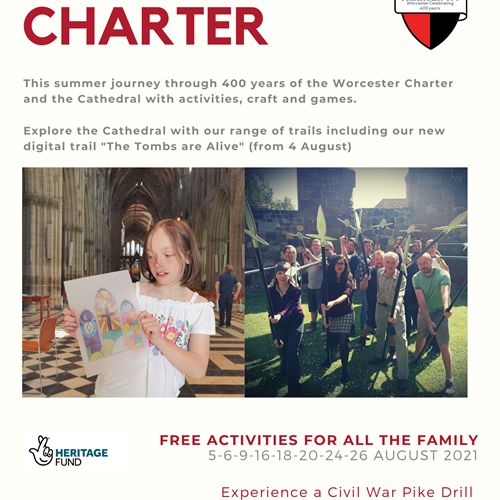 From 18-26 August you can also find out about the restoration of the 12th Century sculpture Christ in Majesty and see the work close up.