There's lots of activities and places to visit this half term.
Bewdley Museum and Severn Valley Country Park have family activities during half term. Bewdley Museum's Halloween themed activities run Monday to Friday, with half hour slots bookable in advance, costing £5. Their Pumpkin Trail, £2, requires no booking, and you get a spooky treat at the end. Then on Saturday they have Dippy's Outdoor Halloween Extravaganza – An outdoor show in the Green Theatre area. Please be aware of social distancing. Please bring your own picnic chairs and be prepared for all weather. Prizes for fancy dress and carved pumpkins. Refreshments available from the Garden Kitchen – 4:45-5:30pm or 6:15-7pm. Booking essential.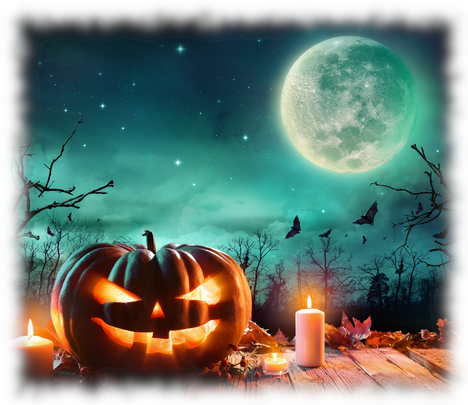 There are Spooky Crafts and Spooky Lantern Walk at Severn Valley Country Park. The Spooky Crafts is  Wednesday 27th October- 11am-12pm – Make some spooky Halloween creatures. £3 per child. The Spooky Lantern Walk is Fri 29 October 4:30-6pm – Make your own scary lantern and join Rangers for a spooky twilight walk in the dark woods. Price (£9) includes a snack pack for children (sandwich, drink, snacks).To book places, please call 01746 781192
Dare you take the Frightful Night Trail at Cob House? Take a walk through the dark park, around our ponds and along the trees. Stay alert and stay together… there are some frightful experiences  coming.
Bringing children along is at the parents discretion… however, be mindful that you may encounter things that nightmares are made of.. It runs Wednesday to Saturday and time slots need to be booked in advance.
Explore the Rock n Roll Cycle at Lapworth Museum of Geology on Sunday 24 October 11am. Performance company Lynnebec will lead a fun and engaging dance workshop for families to explore the Rock n Roll Rock cycle! Hosted at the Lapworth Museum of Geology.
Autumn is a fantastic time for getting out an about. Arley Arboretum looks lovely this time of year, and opening hours this week are 10am until 5pm, Wednesday to Sunday.
The Malvern Hills are well worth a visit, as are the Wyre Forest and the National Trust sites of Croome, Brockhampton and Dudmaston. Dudmaston have an Autumn Explorer trail 24 – 28 and 31 October, 11am-3.30pm. Follow a family trail around the grounds and discover the sights and sounds of autumn. Catch a falling leaf, look out for fungi and make a bark rubbing of your favourite tree. Trail sheets are £2 each. Collect yours from the welcome tent near reception. There's also a Halloween cats trail in the galleries, a free trail to follow in the house.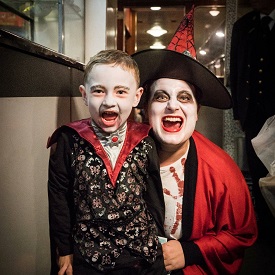 Severn Valley Railway have trains running, including the special Ghost Train 28-30 October, for those brave enough to take it!
If you're looking for exhibitions, Hereford Museum and Art Gallery have Grayson Perry: The Vanity of Small Differences (£5) and Herefordshire Gets Creative. Over at Worcester Cathedral there is Angels: an Exhibition by Jacqui Parkinson until 28 October.
There is a great deal of mystery surrounding these heavenly-beings. In this exhibition, the textile artist, Jacqui Parkinson, explores some of the passages in the Bible that mention angels.