The extension of the Geopark to include the Woolhope dome was launched by Jesse Norman MP at a special event in Hereford last Friday.
The Woolhope Club, who have played a big role in the inclusion of the Woolhope Dome, Hereford City and parts of the Wye valley, hosted the event at the Hereford Museum Resource Centre. Gerry Calderbank, Vice Chair of the Geology Section, welcomed the guests before Jesse Norman, local MP, officially opened the extension.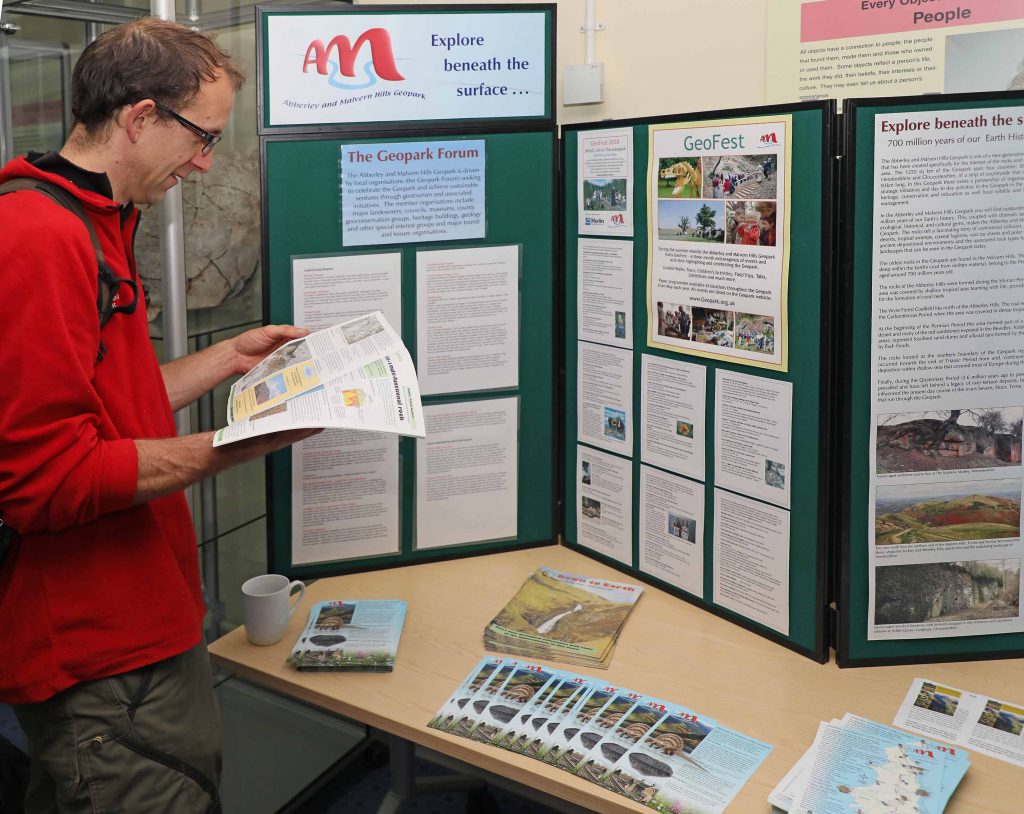 John Payne then gave a talk about the rich geology of this part of Herefordshire and why it is so significant. As well as having significant landscape features it was also important in the early study by Victorians and the original members of the Woolhope Club, hosting many outings and field trips. It was therefore very appropriate for them to host the launch. It is a great addition to the Geopark in terms of the special landscape, including more of Herefordshire, and having Hereford as a gateway city to the Geopark.
The event also launched GeoFest, the annual programme of events by Geopark forum members. Representatives from Merlin Energy, GeoFest sponsors, were on hand to do the honours and declare it open. You can find out more about the many varied events here.