Shropshire Council rangers at Severn Valley Country Park are getting ready for a summer of fun. This year they will be offering more events than before and the great news is that most of them will be free to join!
Geologists in the Geopark will be with us on 2nd August for a rock and fossil hunt (Child £4, adult free) and on Saturday 18th August, there will be the chance to meet models of enormous ground, burying and dung beetles (free to all).
Every Wednesday and Saturday there will be free craft drop in sessions. These will be held in the visitor centre between 12pm and 4pm. Everything you need will be provided and the kids will be able to make some great items such as sun dials, marvellous masks, slippy slime, krazy kites, silly sock puppets and more.
Each Thursday our rangers will be having a really wild time! Free outdoor sessions will start from the visitor centre at 1.30pm. They will alternate between pond dipping and mini beast safaris throughout the summer.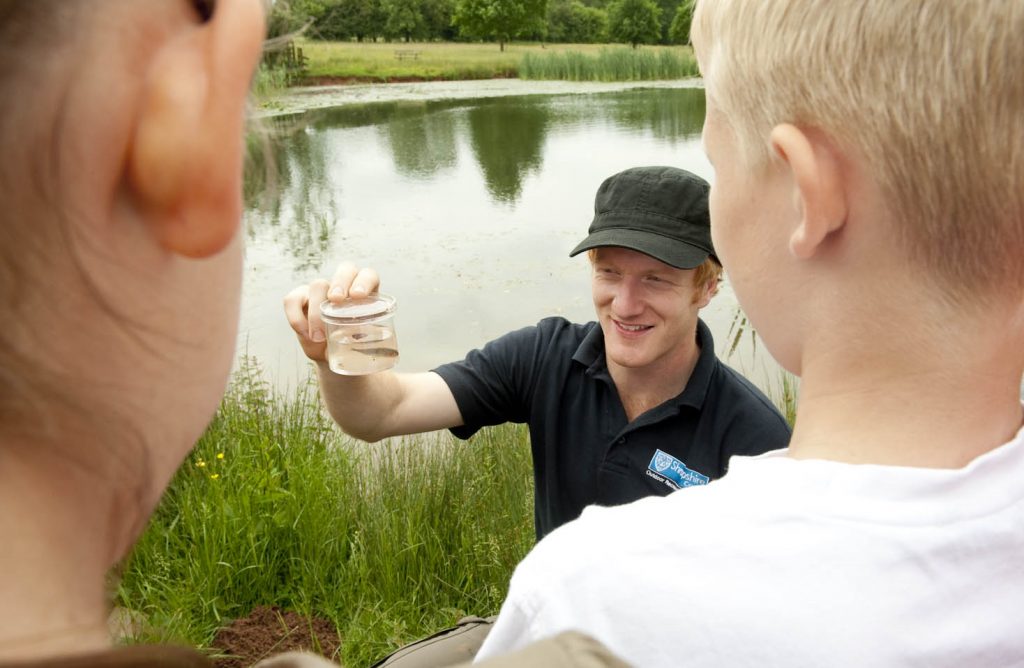 Also, on Saturday 28th July, Peter Williamson (BBC Radio Shropshire Astronomer) will be with us to help visitors discover the magic of the sun. From 2pm-5pm, there will be special scopes available in the centre to view the Sun and they'll be chance to make a stomp rocket with Shropshire Astronomy Group. In the evening there'll be a talk by Mr Williamson about how the sun works and how to get into solar astronomy (£3 Adult, £2 child).
A highlight of the summer is the open air theatre production by Rain or Shine Theatre Company. This year they are celebrating 20 years of touring with a performance of William Shakespeare's Much Ado About Nothing. The play has been set in the First World War and follows fiery Beatrice and bachelor Benedick on their course to true love. Tickets are on sale now, Adult £14, Concession £12 and Child £6.
There will be plenty on offer this summer, including a self-led trail, available daily between 11am-4pm, which will follow Billy the Park Ranger Bear as he learns how to be a ranger. (Maps £2 from the visitor centre.)
The visitor centre and café will be open every day of the holidays from Wednesday 18th July to Sunday 2nd September between 11am-5pm. Light lunches, tasty cakes, refreshing drinks and ice creams will all be available.