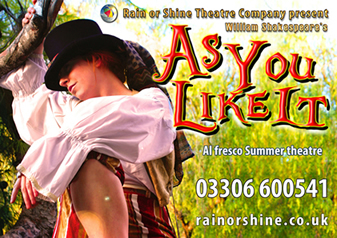 Outdoor theatre comes to Severn Valley Country Park, Alveley, WV15 6NG
Professional theatre company Rain or Shine, hailed by 'The Stage' as "one of the best companies touring open air theatre" are set to delight family audiences once again this summer with their 21st Anniversary production of Shakespeare's 'perfect pastoral comedy'… As You Like It.
Join one of The Bard's most famous heroines, Rosalind, as she makes her way in a world full of power, jealousy and tyranny. In fear for her life and in search of true love, she flees her heritage with her cousin Celia and fool Touchstone. Will disguising herself as a country lad lead her to a new life full of hope, laughter, and her banished father? With songs galore, hand-to-hand wrestling, idiotic shepherds and the infamous melancholic Jaques, this comedy is sure to delight family audiences from 6 to 96.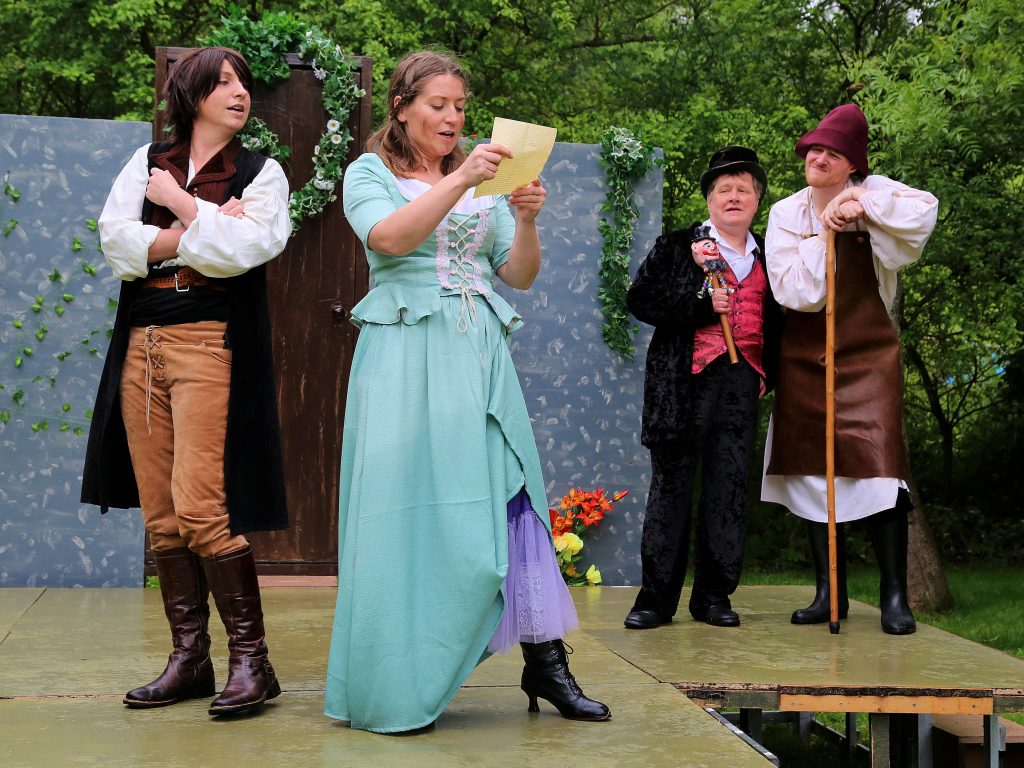 So, pack your picnic, rugs and chairs, pop open some beer or bubbly and sit back and relax in the summer sunshine, while we whisk you off to the Forest of Arden where anything can happen!
Rain or Shine aim is to bring classical theatre into the heart of local communities as they travel across the country during June July and August.
The tour includes a performance at Severn Valley Country Park, Alveley on Friday 9th August at 7.30pm. (Gates at 6.30pm). The Kiosk will be open for refreshments. Adult £14, Concession £13 and Child £7. Tickets from 01746 781192 or via rainorshine.co.uk.
Audiences are requested to bring along low-backed seating or rugs, and a picnic to maximise their enjoyment of the al fresco performances. Full details of the tour and venues can be found on the Rain or Shine website and tickets can be purchased from each venue, through Ticketweb via www.rainorshine.uk, or by ringing 0330 660 0541.