Lapworth Museum of geology, based at Birmingham University, joined the Geopark Forum last year. It's a great day out, especially for anyone interested in dinosaurs and geology. They have various events and exhbitions over the summer
at the Lapworth Museum of Geology, University of Birmingham . This exhibition by PhD student Jack Richardson gives a personal insight into what it is like to do research and study for a PhD. Admission free
Jack's Adventures with Salt. Temporary Exhibition
Follow the adventures of geologists as they investigate the secrets of salt using magnets! Jack's PhD is coming to a close in 2019 and during that time his adventures have taken him all around the world to collect samples, fly drones and study Earth's history. This exhibition tells the story of Jack's field work and gives you the chance to get a behind the scenes view of a researcher's life. 16th July – 25thOctober
Find out more on their website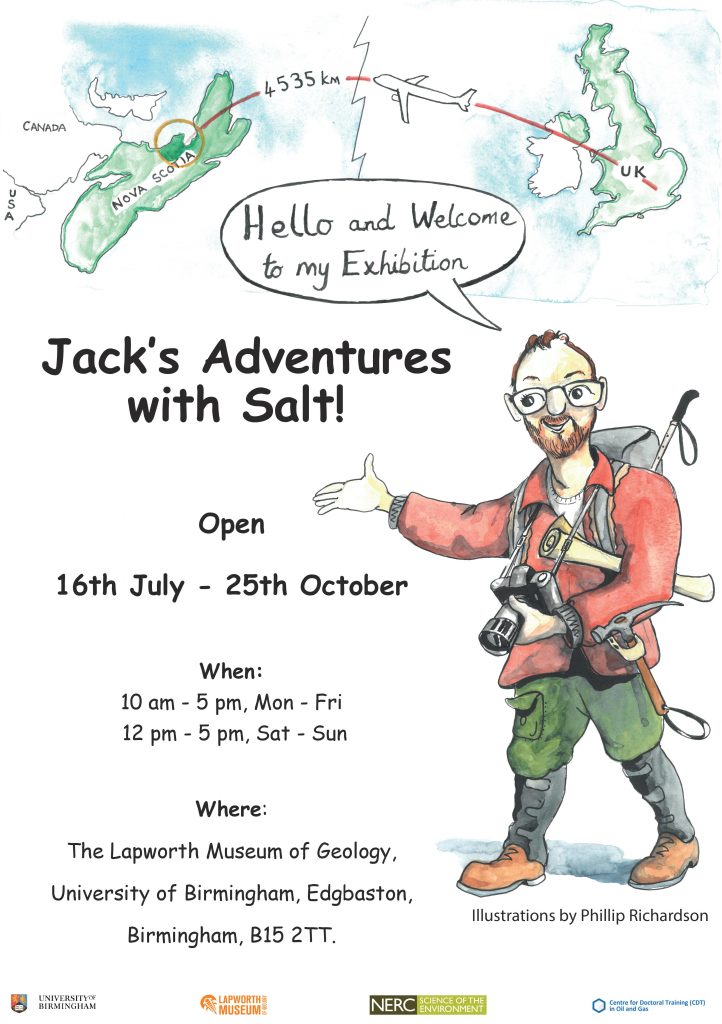 Lapworth Late event
3rd instalment of the Lapworth Lates. 7-10 pm 15th August.
Prepare for an ADVENTURE into inspiring arts and cutting-edge research at the third Lapworth Lates!
Meet the pioneering people exploring the unknown! From Antarctic survival to great escapes, uncover the incredible journey of plants, people and plastics.
Adventure through the Museum's collections to spark your imagination and get creative with clay and recycled materials in our artist led workshops.
Drinks and light nibbles will be available on the night.
This event is free of charge but booking is essential. Tickets will be available from the 29th of July.
Find out more about the museum at
https://www.birmingham.ac.uk/facilities/lapworth-museum/index.aspx