This December there are lots of things to do at Geopark venues. We've many of them on our calendar but we've some highlights below.
Want to meet Santa?
He'll be at Hartlebury Castle 7th and 8th December, Bewdley Museum 17th and 15th, at Cob House Country Park and Severn Valley Country Park each weekend for breakfast. He'll also be strolling around Croome each weekend.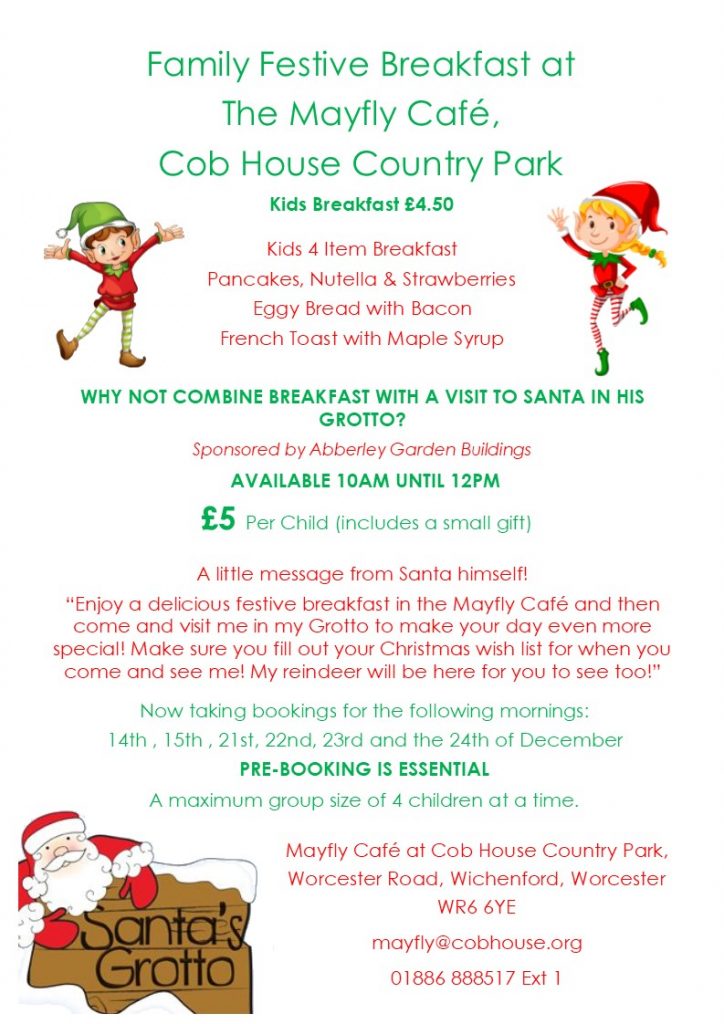 Want to do something crafty?
Cob House have various events on in the run up to Christmas. Bewdley Museum and Severn Valley Country Park have weekend crafts too. Hartlebury have wreath making workshops, with a few places currently left on 13th December. Severn Valley Country Park have Wreath workshops on the 13th using greenery from the park and a Table Decoration workshop on 19th December. At The Hive children can make a Pomander with Worcestershire Archive & Archaeology Service
Craft Fairs are at Bewdley Museum, Dudmaston and Hartlebury on various days.
Looking for Carols?
Unsurprisingly Worcester Cathedral have various carol services over Christmas. Their main carol services are 6:30pm on 22nd and 23rd December, with the usual Christmas Eve and Christmas Day services too. They also have concerts, and The Snowman and Snowdog on Saturday 21st December has 3 performances and ideal to take children to a few days before Christmas. There is also their popular Christmas tree festival in the cloisters.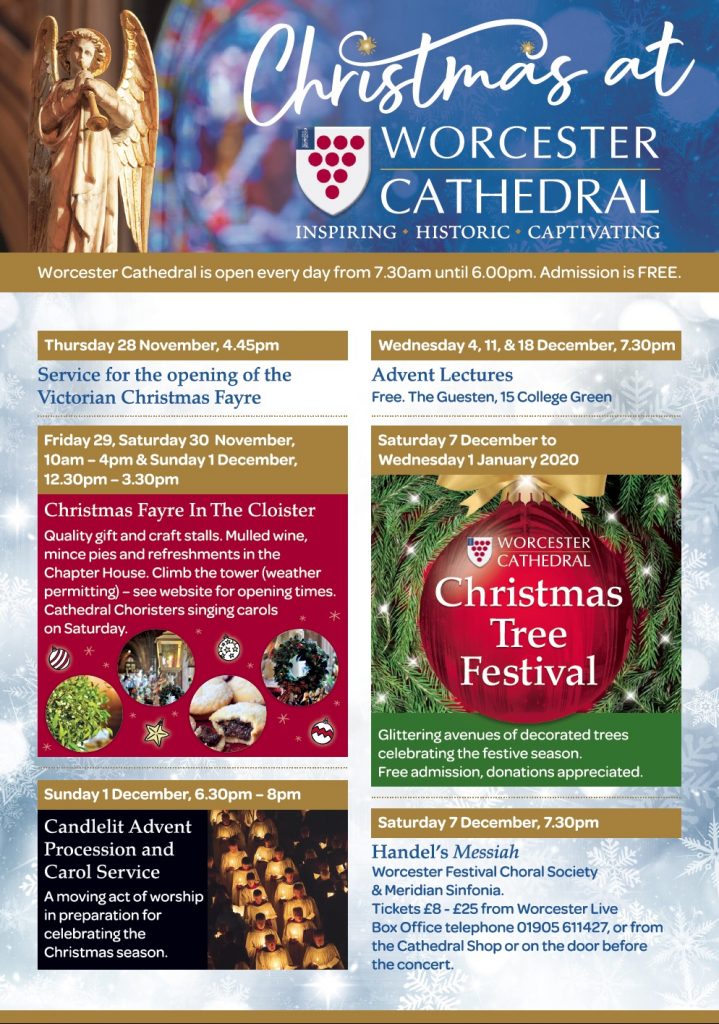 Carols will also be at Croome in the church on various dates, and at Brockhampton on Sunday 22nd December.
Former Archbishop of Canterbury, Rowan Williams, will be at Hartlebury Castle on 13th December performing 'A Thousand years of Christmas', with readings, and singing folk carols with Sally Bradshaw.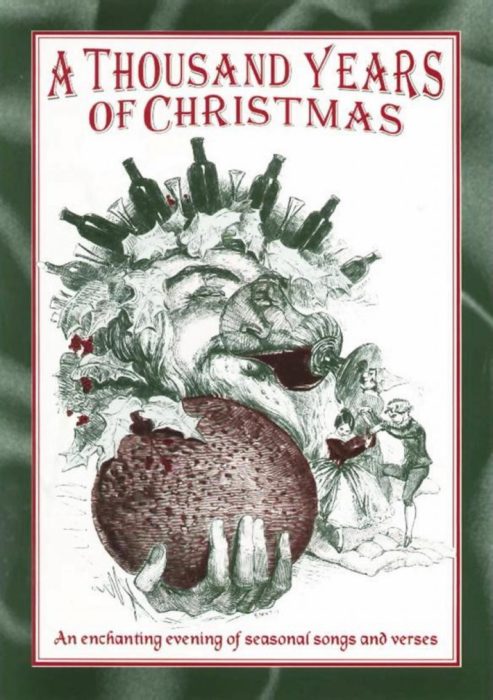 Want to get out and about?
Brockhampton have Elvish trails at weekends, and Croome have their own trail later over the Christmas holidays. Dudmaston's 10K run is on 22nd December, and Severn Valley Country Park's Parkrun is on additionally on Christmas Day and New Years Day for the keen runner! And Wyre Forest is also open everyday apart from Christmas day if you want to stretch your legs including over the Christmas holidays if you want to walk off the excesses of turkey and mince pies.
Severn Valley Railway have various Christmas themed trains. Many are sold out but check out their website to see what is available.
Please check as some events have limited places and/or require booking. Venue websites, and our calendar, have more details.