Half term is back again and there's lots to do as this half term coincides with the Queens Platinum Jubilee! Many of our partners are running events to celebrate the 70 years since the Queen was coronated.
Bewdley Museum as usual, have half term crafts Monday through Friday. This week the crafts will be primarily Jubilee themed. £6 per person no time slot needed. Bewdley Museum will also be running a Jubilee Boogaloo on Saturday 4th as well as a Jubilee Party in the Park on Sunday 5th.

Hartlebury Castle is running Coronation Crafts giving you the opportunity to get hands-on and crafty as you construct and decorate your own mini wooden version of the Queen's royal carriage or make your own royal sceptre! With sceptre in hand, explore the Castle, following the family friendly Jubilee Trail. Also to celebrate the decade the Queen was crowned Hartlebury castle is hosting a Fabulous Fifties event on Thursday 2nd June.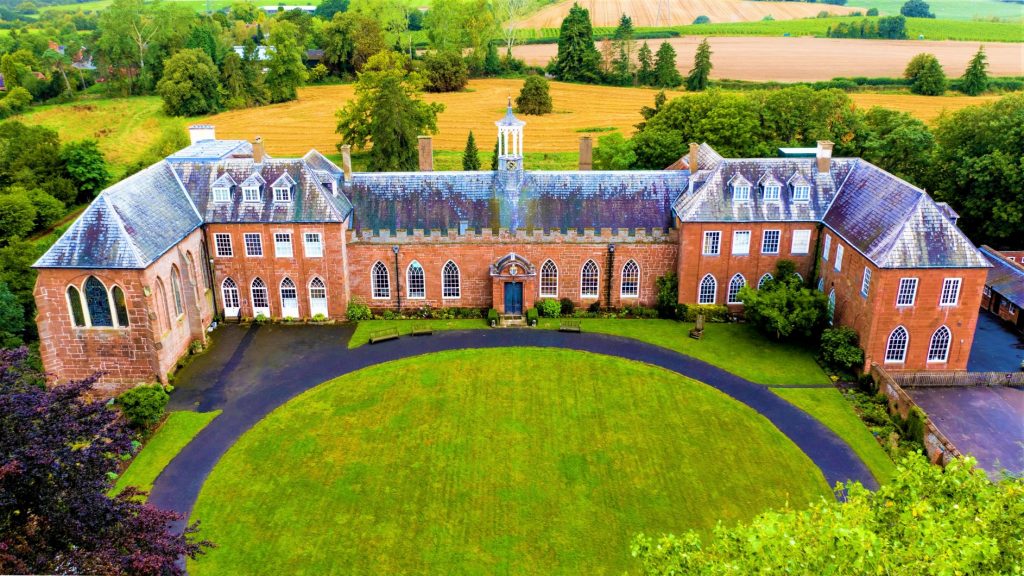 The National Trust Site at Dudmaston Estate is running Jubilee celebrations all week (excluding Saturday) Test your knowledge on the Queen with the Trivia Trail while also being able to unlock your creativity by making your very own royal flag.
Lapworth Museum is running an event on Wednesday 1st June. This is a drop in activity based on Charles Lapworth: The name behind the museum. Dive into the Archives of the Lapworth Museum and uncover the life of Charles Lapworth; teacher, artist and geologist! This Family Fun Day will include activities, crafts and colouring to suit all the family.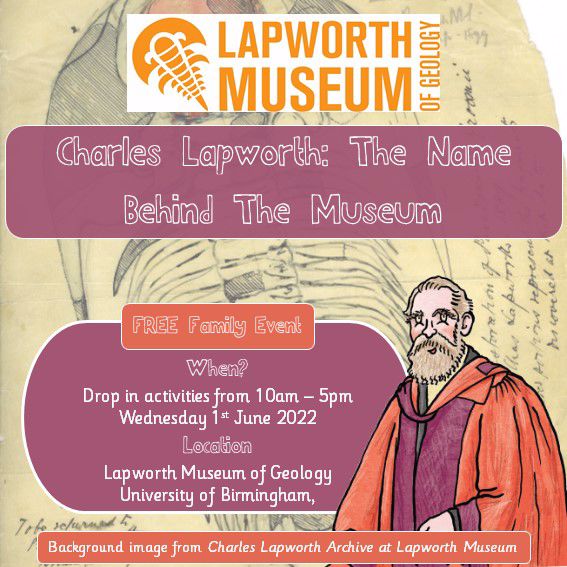 Severn Valley Country Park is running a Bug Hotel event on Wednesday 1st June. In this two hour 'Build a bug hotel' workshop you will: Create a mini-habitat for insects to take home, Find out more about the different habitats and food sources river wildlife need and learn how to attract creepy crawlies and other creatures to your own garden!
Severn Valley Railway is running Jubilee events from June 2nd – 5th. There will be a variety of things to see and do at each station, celebrating Her Majesty's seven decades of service.
Arley Arboretum is running a Plant Hunters Fair on 5th June. Plant hunter fairs are the place to find great value, top quality, traditionally grown plants for every type of garden. The fair will be hosted on their front lawn. Entry to the fair is free.
See more events on our Geofest 2022 Page.
GeoFest is sponsored by