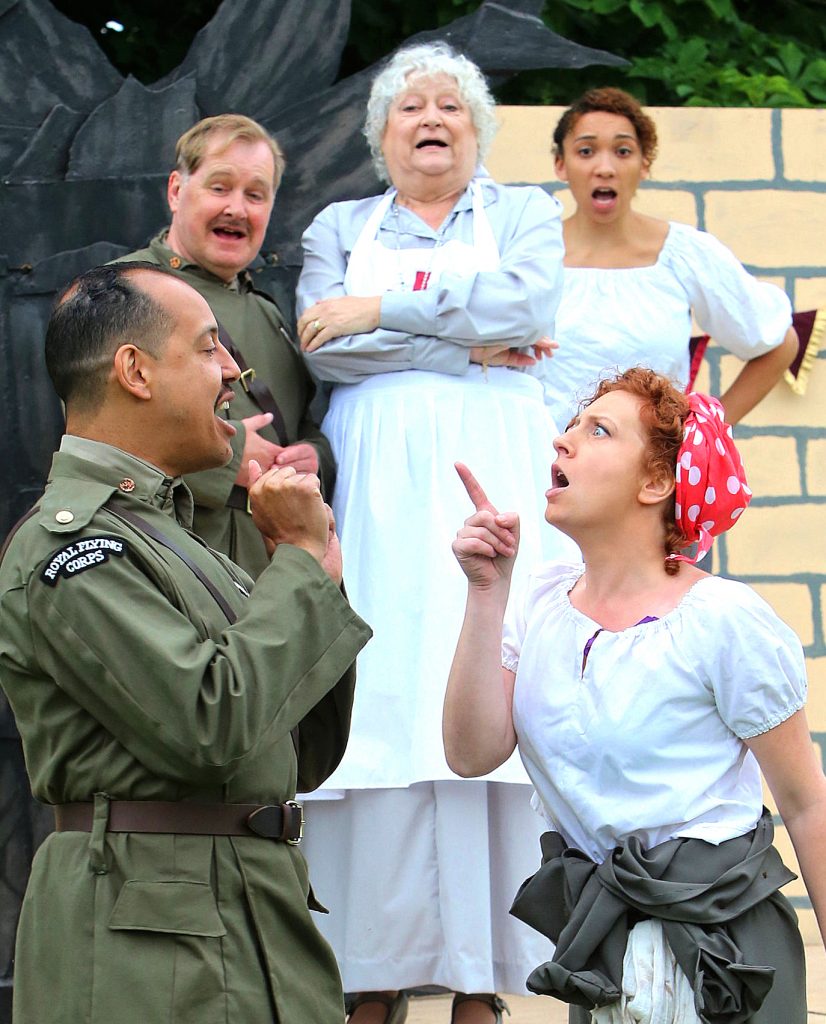 Professional theatre company Rain or Shine are set to delight family audiences once again this summer with their production of Shakespeare's merry war of words and wit – Much Ado About Nothing.
November 1918. The Great War has finally come to end, and the men of the British military forces are returning to their homes. Don Pedro and his comrades are coming at last to Messina (a little known village on the edge of the Cotswolds) where they are met by friends, old and new. Join Rain or Shine Theatre Company this summer, as they visit one of Shakespeare's best loved comedies. From the dastardly Don John, to the daft Sergeant Dogberry, 'Much Ado About Nothing' will bring you revellers, rascals and romance. Featuring the very best of the Bard's wit and wisdom, the fiery Beatrice gives Benedick, the bachelor, a battle of words to remember, and true love is at its sweetest as Claudio falls for his darling Hero.
So dig out your hampers and load up your picnic bags for Rain or Shine's 20th anniversary of summer tours, as the people of Messina find love, scupper mischievous plots and celebrate new found peace across the world!
Sure to delight family audiences from 6 to 96, this is an ideal choice for an outdoor theatrical event, bringing classical theatre into the heart of local communities as they travel across the UK during June July and August. The tour includes a performance in the beautiful setting of Severn Valley Country Park, Alveley, Bridgnorth, WV15 6NG on Friday 10th August at 7.30pm. Tickets from 01746 781192 or via rainorshine.co.uk
Audiences are requested to bring along low-backed seating or rugs, and a picnic to maximise their enjoyment of the al fresco performances. Full details of the tour and venues can be found on the Rain or Shine website and tickets can be purchased from each venue, through Ticketweb via www.rainorshine.uk, or by ringing 0330 660 0541.
You can find out about other events in the Geopark during GeoFest here